Many adults struggle to see clearly after age 40 and would like workable alternatives to reading glasses and progressive lenses.
As individuals age, it gets harder to adjust focus from far to near. Presbyopia or "aging eyes" affects all of us sooner or later.
Learn how NEW prescription eye drops such as Vuity™ and customized multifocal lenses, contacts, and implants are changing the game!
The doctors at Progressive Eye Care are Utah's Presbyopia Experts, pleased to serve patients in South Jordan and the greater Salt Lake Valley.
What is Presbyopia?
Understanding Over-40 Vision
Presbyopia is a naturally occuring, gradual loss of the eye's ability to focus on near objects.
The word presbyopia means "aging eyes." People begin to notice presbyopia in their early to mid 40's and it gradually worsens until about age 65.
Presbyopia is caused by a gradual loss of elasticity of the crystalline lens, which is located behind the iris or colored part of the eye.
Common Symptoms of Presbyopia:
Holding materials at arm's length
Using brighter lighting to read
Squinting your eyes
Eyestrain/headaches after computer use
My Vision Seemed to Change Overnight
Does This Mean I'm Going Blind?
Presbyopia is not dangerous, but can be very annoying.
Many are frightened by the often-sudden decrease in vision associated with presbyopia and worry they might have an eye disease like macular degeneration.
Since many eye diseases get worse as we age, any decrease in vision should be evaluated carefully by an optometrist or ophthalmologist to rule out anyting potentially serious.
At Progressive Eye Care in South Jordan, UT, we used advanced wellness scans to rule out early manifestions of eye disease.
A New Treatment for Presbyopia
Will Vuity™ Eye Drops Work For Me?
Vuity™ is first eye drop approved to treat age-related Blurry Near Vision (presbyopia) in adults. At Progressive Eye Care in South Jordan, Utah, our doctors are prescribing Vuity™ with great initial results.
Vuity™ mildly constricts your pupils using the pinhole effect to increase your depth of focus and make reading easier.
The drops work as in as little as 15 minutes and the effect lasts about 6 hours.
Studies show about a 3-line increase on the eye chart, which is enough for many patients to reduce their dependence on reading glasses.
Are Vuity™ Eye Drops Safe?
Vuity™ is a formulation of pilocarpine, a drug originally used for glaucoma. It is specially formulated to reduce stinging and redness associated with pilocarpine. It is well tolerated by the majority of patients.
The most common side effects are headache and eye redness. Iritis and retinal detachment have been reported in rare cases.
Patients should use caution when driving at night or performing hazardous since smaller pupils may reduce overal vision in low light.
Temporary problems when adjusting focus between near and far may occur.
Do I Need a Prescription for Vuity™ Eye Drops?
Yes. A prescription is required. We recommend that these drops (and new ones coming soon) be prescribed under the supervision and follow-up care of a qualified and experienced optometris or opthalmologist.
Our eye doctors at Progressive Eye Care in South Jordan can help you know if you are a good candidate and help ensure your eyes remain safe and healthy.
Modern Treatments for Presbyopia
Find the Freedom to Enjoy Your Lifestyle
Success with presbyopia depends your type of prescription, the health of your eyes, your age, your lifestyle, and your goals. Our Presbyopia Experts will guide you through the process of finding the right option for you.
Customized Digital Optics
Our South Jordan practice offer customizeable Digital Progressive Lenses for everyday use and Blue-Light Protective Home & Office Lenses for all-day visual comfort at the computer.

For those who prefer glasses, we have excellent options to help you see clearly and be fully productive at home and at play.

Advanced designs offer easier adaptation and better clarity and comfort than ever before.
Multifocal Contacts
Contact lens manufacturers continue to produce new and innovative multifocal lenses, designed to treat presbyopia in patients with nearsightedness, farsightedness, and astigmatism, giving us more options.

Daily disposable soft multifocal lenses give eyeglass wearers a fun option to be free of glasses for weekend activities and date night.

Fully customizeable scleral lenses combine crisp optics, all day comfort, and customized far and near vision for patients with keratoconus and other challenging prescriptions.
Monovision
Monovision is a strategy used with Lasik, PRK, Cataract Surgery, and Contact Lenses by which one eye is corrected to see distance images, and the other eye (usually the non-dominant eye) is corrected to see closer objects.

Monovison can be very effective for many yet frustrating for others, as it requires the brain to adapt to paying attention to one eye or the other depending on the distance viewed.

Before attempting monovision surgically, we recommend an extended trial using contact lenses to assess your ability to adapt.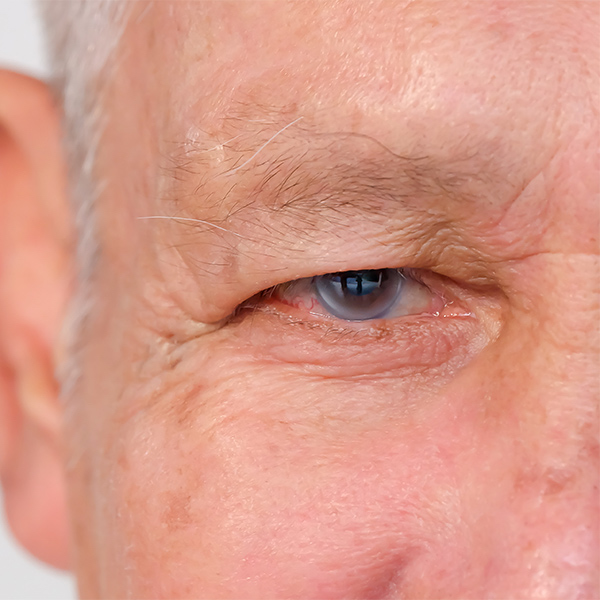 Multifocal Lens Implants
Used during Cataract Surgery or Clear Lens Extraction, multifocal intraocular lens implants (IOL's) provide an excellent alternative to traditional lens implants.

Traditional IOL's correct either far vision or near vision only. Modern multifocal lens implants provide distance, intermidiate and near vision.

For patients in their 60's and 70's, who have cataracts, multifocal lens implants allow most patients to be free, or at least much less dependent, on eyeglasses after surgery.


Eye Drop Therapy
Miotic Drops: As of early 2022, Vuity™ is the one and only FDA-approved eye drop for the treatment of presbyopia. Vuity causes miosis (pupil constriction) to extend depth of focus, increasing both near and distance clarity.

Lens-Softening Drops: Multiple eye drops are under development to soften the crystalline lens, which may restore the flexibility needed for natural accomodation. New formulations are expected to be approved by late 2022 or early 2023. One of the eyedrops in development may increase accommodation and slow the formation of cataracts.

Your Vision is Important
We Can Help
Schedule an Appointment and let our Presbyopia Experts in South Jordan create a personalized plan for managing your presbyopia.
As soon as I walked through the door I was happily greeted. The place was very clean and organized. I saw Dr. Chism and he was very friendly and knowledgeable. I was never rushed and the exam was so thorough. As a bonus they have a great selection of glasses!
View on Google
They always do a great job promt service,great doctor's, been going here for over 10 years. You can't go wrong going here. Thanks to the team at Progressive
View on Google
Is There A Time That Works Better for You?
Request Your Appointment